Easby Hall is a classic Georgian country house set in the idyllic hamlet of Easby within walking distance of Richmond, one of England's most treasured market towns and a gateway to the Dales. Together with the gardens, ample parking and access to St. Agatha's church, Easby Hall is a perfect venue for weddings, special family events, offering absolute exclusivity and privacy, catering for up to 60 people.
The Normans takes its name from the beautiful 18th-century arable farm on which it is set. Normans Farm has been in the Robinson family for three generations, and, for three generations, it has been the backdrop to a number of fantastic family weddings.
Having spent the past year re-imagining and renovating parts of the farm into a stunning purpose-built, all-weather
wedding venue, they officially open in Spring 2016 with a jam packed diary of bookings!
Here's a little more about what The Normans has to offer..http://thenormansweddings.co.uk/about-us/
As the preferred caterer at The Normans (we catered for the owners wedding!) CWC can cater for you at this wonderful venue & we would be delighted to do so.
The owners Ollie & Laura can be contacted on 01937834767 or by emailing enquiries@thenormansweddings.co.uk
Thorp Perrow is a private family home providing a truly individual wedding experience.
This wonderful venue can cater for events hosting up to 200 guests in a marquee positioned by the house within the stunning grounds.
CWC are the exclusive caterers for this venue and we are now taking bookings for 2017 and beyond.

To find out more about booking Thorp Perrow for your wedding please contact us directly clive@cwcevents.co.uk or call us 01748831100
Brimming with old fashioned charm and elegance this is the ideal venue for civil ceremonies and wedding receptions. Founded as a monastery in 1145 Newburgh is a magnificent stately home surrounded by 40 acres of picturesque grounds, lakes and ancient woodland. Steeped in history and set in an Area of Outstanding Natural Beauty the house provides uninterruptedviews across the lake to the Hambleton Hills and the White Horse. The house's monastic past, together with the fact that it has been a much loved family home for nearly 500 years, provides a marvellous serenity and
warmth to this luxury wedding venue.
Civil ceremonies can be held in one of three superb Georgian rooms for up to 100 people and small receptions can be held within the house. For larger receptions there is a choice of two wonderful locations for a marquee: firstly
the magnificent setting on the ancient lawn with the entire house as a back-drop together with views over the spectacular parkland; or secondly the atmospheric setting within the ruined walls of the Long Gallery - magical,
dramatic and unique the lit up ruin provides a perfect and memorable location.
CWC are one of the preferred catering partners for this venue.
To find out more about this stunning venue please call 01347 868372 or email enquiries@newburghpriory.co.uk
In a stunning location and with exceptional views, Natural Retreats Yorkshire Dales is set in 55 acres of pristine countryside in Swaledale. Rurally located but only a short walk from the beautiful market town of Richmond, the lodges are perfect for a relaxing and peaceful UK mid-week break or weekend getaway in the Dales.
Your special day should be extraordinary, and there's no better way to celebrate than to gather friends and family at a beautiful destination. Natural Retreats can accommodate your wedding party and guests in multiple homes.
CWC are one of the preferred catering partners for this venue.
To find out more about Natural Retreats Weddings please contact their Weddings & Events Specialist on 01625 416 430 or email uk.weddings@naturalretreats.com.
The beautifully renovated buildings, the idyllic country settings and the friendly professional service all conspire to make Thief Hole Cottages one of the most romantic of wedding venues in Yorkshire. The atmosphere is delightfully friendly and relaxed and the wedding venue can be hired exclusively on the day so you can relax with family and friends in your own secluded country idyll. CWC are proud to be on the preferred catering suppliers list at Thief Hole Cottages.
To contact Thief Hole please call Jessica on 07815791395 or email Jessica@thiefhole.co.uk
The Manor House is a magnificent place to be married or to hold your wedding reception. It is situated on the village green at the centre of this beautiful unspoilt County Durham small town with the impressive St Edmunds Church opposite and the pubs, shops and cafés close by on the high street.
The Manor House is registered for civil marriages and civil partnerships and it is an exceptional venue for a unique and special occasion where you can have exclusive hire for the ceremony, drinks reception, wedding breakfast and evening reception.
Our unique rooms include The Old Court Room where once magistrates would preside is now where eighty guests can be seated in comfort to witness your special occasion, dine in luxury or dance the night away to celebrate your wedding. The Freville Room, named for Nicholas Freville who is thought to have built the Manor House in the early 1700's is an intimate and beautiful location for up to thirty guests and it makes a special bar for your guests to enjoy a relaxing drink during your big day. The stunning Grand Staircase with the backdrop of the magnificent Palladian Venetian window and views to East Park can accommodate forty guests and makes for a special location for special ceremony. The Georgian Reception Hall is an elegant and light filled space for your ceremony, drinks reception or wedding breakfast and comfortably accommodates seventy. The Gallery, flanked by period balustrades basks in light from the Venetian window and can accommodate thirty for an intimate ceremony or for socialising from the Freville Room bar.
For your big day you will arrive by car or coach to the grand listed gates at our front entrance and climb the historic stone steps to our feature front door before entering the Georgian Hall where your guests have arrived for your ceremony or reception. From that moment you will be in the magnificent surroundings of the Manor House.
As a brand new venue we are proud to have been chosen as one of only 2 preferred caterers at The Manor House.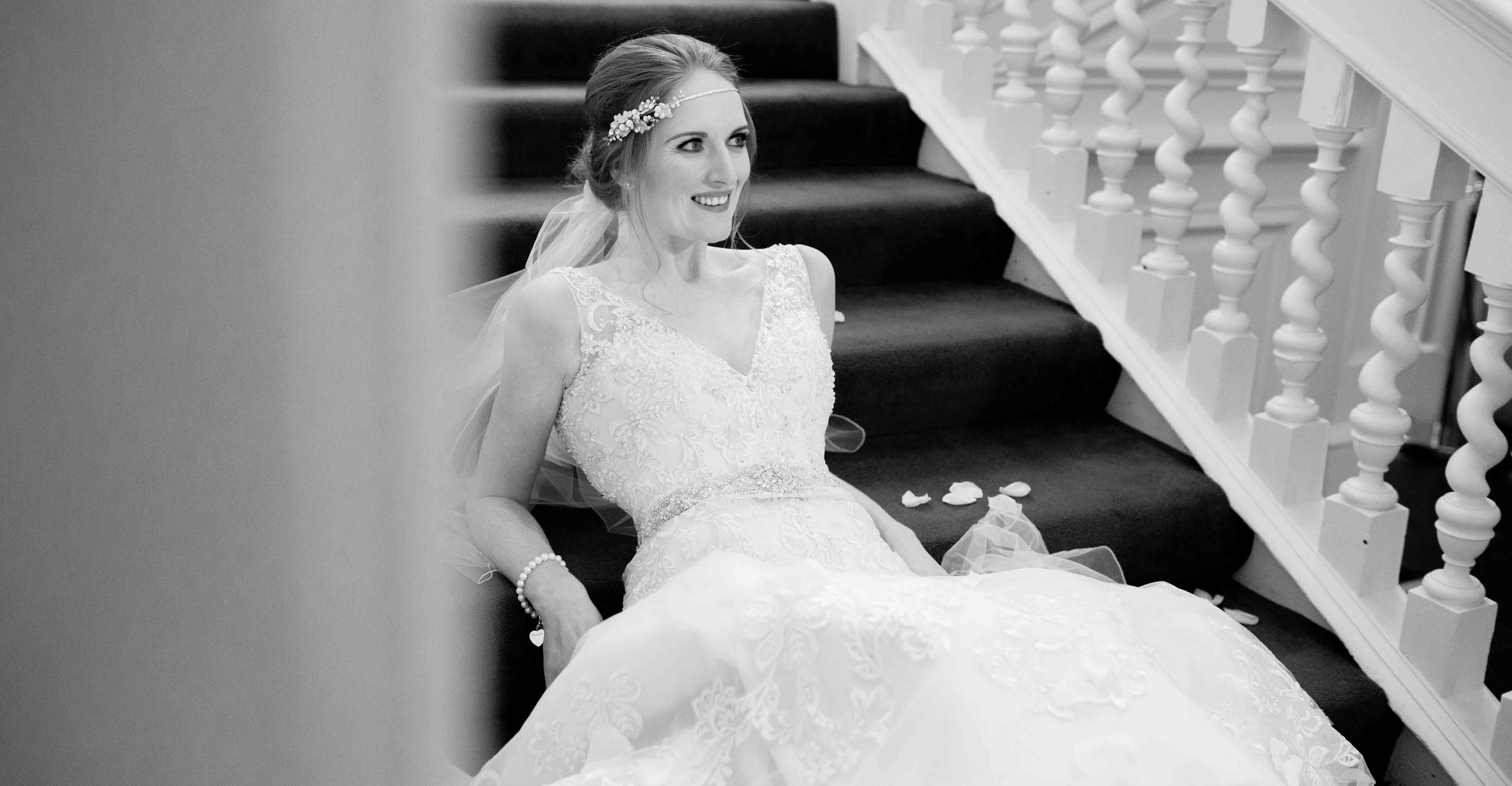 To book the Manor House or to find out more please contact 01740 62 99 99 or email ean@parsonscontainers.com